By Zach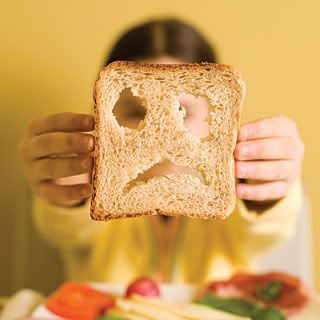 In an age where diseases and illness run as rampant as kids on a playground, parents do their fair share of worrying about and protecting their kids against all the harmful things out there in an effort to maintain a good quality of life for them. It is common for most childhood diseases to impact mental, physical and social development, but identifying the degree of suffering to which a disease effects a child is very important for both child and parent.
Just recently celiac.com published an article about a case study that tested celiac kids' perception of their own health-related quality of life (HRQoL) in comparison to their parents perception of their kids' HRQoL. The results are pretty insightful so here are some of the highlights:
The experiment involved 160 kids – 55 of which were boys and 106 of which were girls – and took place during a span of four weeks. The kids were separated into 3 age groups (8-11, 12-15 and 16-18) and answered a questionnaire about their mental, physical and social well being over the four-week period.
Severity and age were tested from the time the children were diagnosed with celiac disease to indicate whether they were factors in the self-evaluation later on. Sex and age did not show any significant signs of correlation, however the results showed that they longer a child was diagnosed, the higher they rated their HRQoL. Along the same lines, children who had been diagnosed at an earlier age had higher self ratings, which is probably due to them not having developed a taste for gluten-containing products.
Oddly enough, the kids with the more severe symptoms early on rated their HRQoL higher than the ones with more milder symptoms, most likely because kids with more severe symptom could experience a greater level of feeling better than the other mild kids.
All the parents were given a replica of the questionnaire to rate how they felt about their kids' mental, physical and social quality of life. What's interesting is that the children rated their conditions unexpectedly high with an average score of 92/100, whereas the parents tended to rate their kids lower. Whether you look at it as underestimating their kids' HRQoL or overestimating their suffering, the overall assessment suggested that parents may tend to over worry about negative consequences with their celiac children.
A few reasons that may cause parents to project this overestimate onto their kids is a sense of guilt, a personal responsibility and a desire to give them sympathy as a source of stability.
Unfortunately, the term "otherness" is applied to people, and in this case kids, with celiac disease. Having this health condition is already enough for kids to have to handle let alone all the other conflicts that may arise in public or at home.
Hopefully what this bit of research promotes is that kids are able to adapt and cope with celiac disease much better than their parents think they can. Of course, this isn't always the case, but regardless of overestimating or underestimating, parents are encouraged to keep in touch with how their kids perceive their own quality of life for both of their sakes.