By Laura (The Gluten-Free Traveller)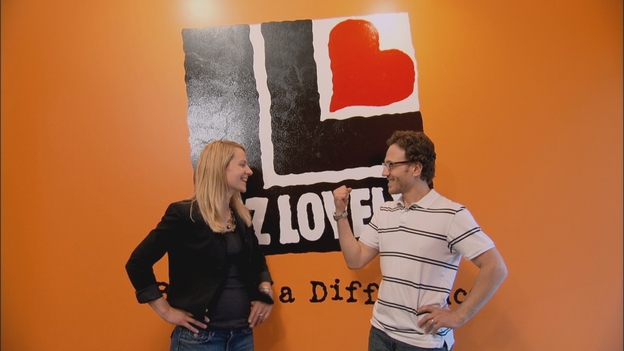 Shark Tank, the ABC Dragons' Den style show, last week featured a gluten-free cookie business!
Liz Lovely, Vegan and Gluten Free Cookies from Waitsfield, Vermont is a family run business founded by Liz and Dan Holtz. Liz and Dan are high-school sweethearts with a sweet love story and now an even sweeter company.
Not everything they make is gluten free but they offer a good variety of delicious sounding gluten free sweet treats – gluten free chocolate fudge cookies, gluten-free snickerdoodle cookies and gluten free lovely oh's. Yum! These treats are made in their artisan bakery in the Green Mountains of Vermont.
All Liz Lovely cookies are 100% natural and contain no artificial ingredients, preservatives, colors or flavors.
As they want their gluten-free cookies to be safe for celiacs to enjoy they take lots of precautions to eliminate the threat of cross contamination.  Gluten-free cookies and wheat cookies are baked on different days, gluten-free ingredients are stored separately and their bakery and equipment is washed thoroughly after each production run. They also run lab tests on gluten-free products and always test lower than 5ppm.
Their cookies are currently available in a variety of supermarket chains including Whole Foods, Shaws and Fresh & Easy. They can also be purchased online and shipped to the 48 domestic States.
By appearing on Shark Tank these entrepreneurs will be hoping to  further expand their business and take a bigger bite of the fast expanding gluten-free market.
http://sharktankblog.com/4201/liz-lovely-gluten-free-cookies/